Söhé David-Kawauchi
Biography
Söhé David-Kawauchi is a painter and sculptor born in 1992 in Paris from a French father and a Japanese mother. His workshop currently located in Paris.
After a degree in Creation and Metal Application at École Boulle - HESAM University, he worked for 9 years at Maison Charles as a craftsman and designer of high-end lighting. If he has always drawn and painted, creation has been his main activity since 2020.
Still life is the main theme of his artistic research which he explores through three axes of reflection: the object, the Anti-objects, name of sculptures in reflective metal that he himself created and the impact of Anti-objects in our environment.
After a first series of paintings on the objects of our daily life consisting of comparing their function and their symbolic interpretation, he translated the opposite movement into volume through a series of brass sculptures, the Anti-objects. To understand their volumes, spectators are invited to manipulate these random reflective shapes free of any interpretation. The goal is to allow the observer to withdraw from meaning and its projections to focus on the present. These Anti-objects question the world around them.
The current phase of this Anti-objects project consists in capturing in painting this instant of transformation and deformation that the sculptures send back to the spectator. The Anti-objects which have thus become still life.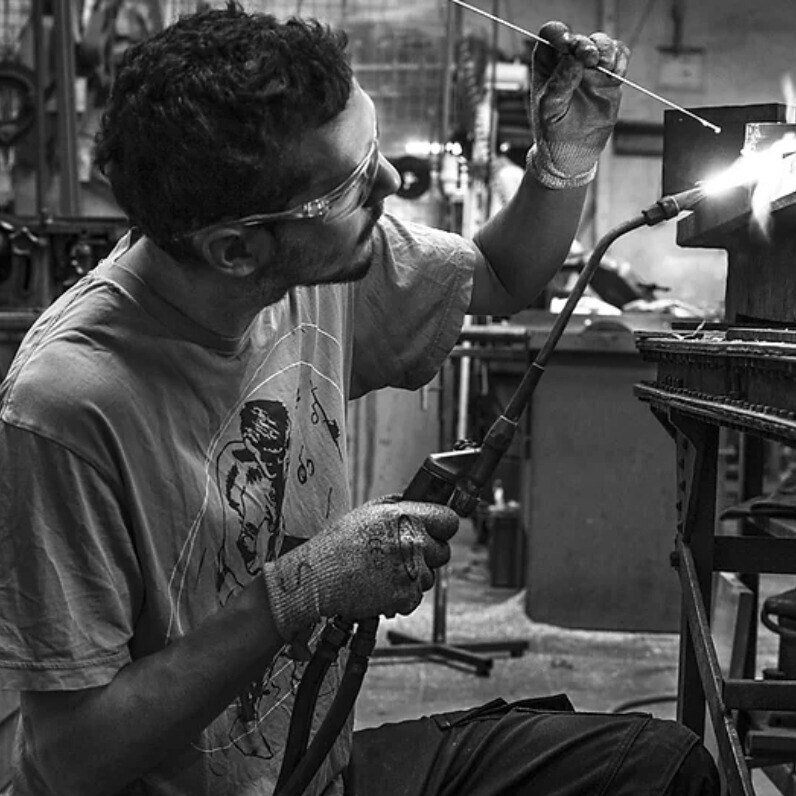 The artist at work
---
3 artworks
Artistic domains : Painting (1), Sculpture (2)